The best Coffeeshop in Amsterdam
The Stud
Relax with a delicious cup of coffee and a joint.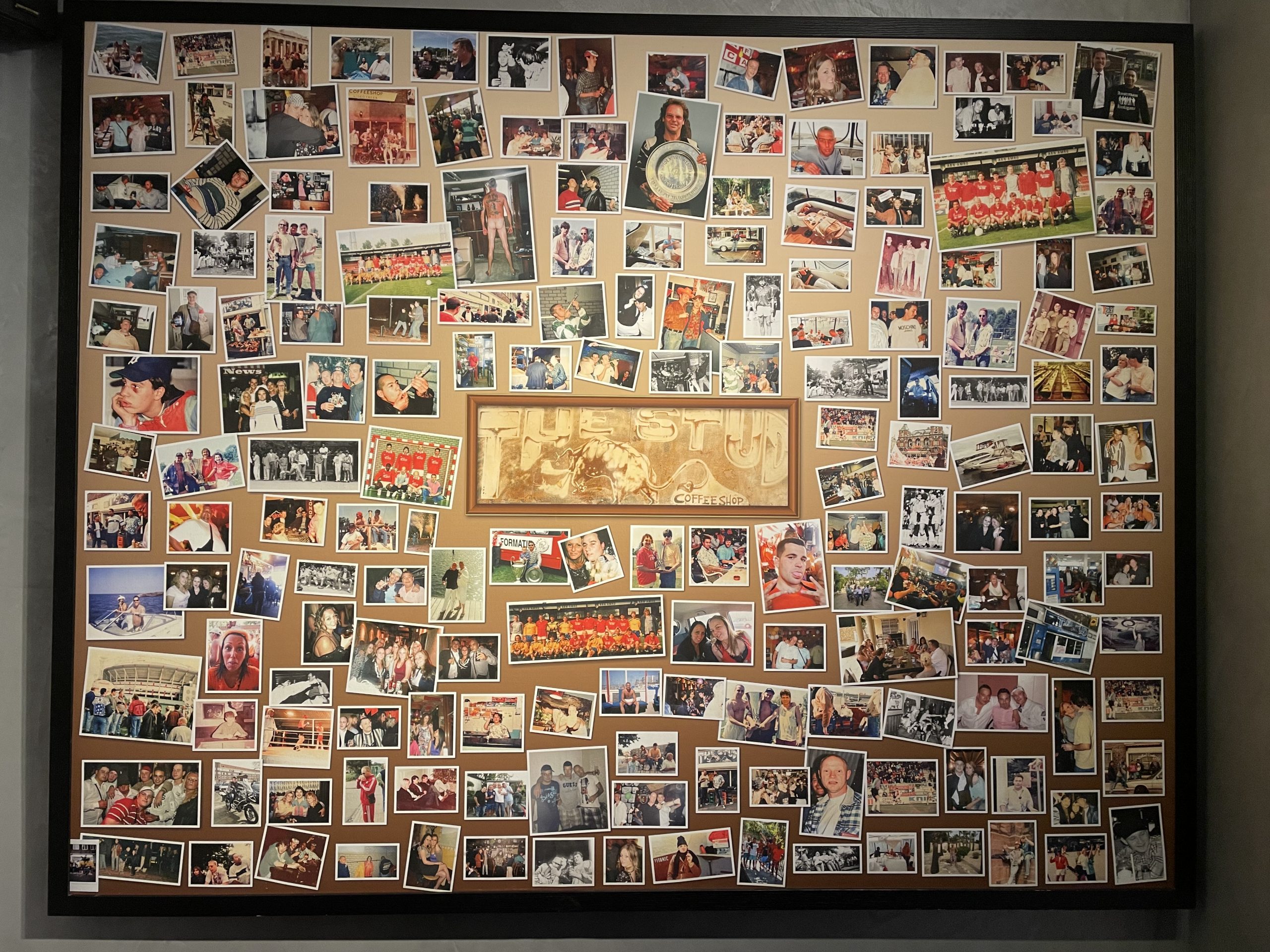 About us
"The Stud" was founded in 1982 in the East district of Amsterdam. One of the many pleasant working-class neighborhoods that Amsterdam has to offer. The neighborhood has many different cultures and is also visited by tourists who come to explore our neighborhood.
It is a small but unique Coffeeshop with a large regular customer base from the neighborhood and surrounding districts and city's. The Stud has become a legendary name in "our" neighborhood over the years. The atmosphere is friendly and accessible. Everyone is welcome at our Coffeeshop!
Relax with a delicious cup of coffee and a joint. In our smoking lounge there is always someone who is up for a chat or a friendly exchange of words. In addition, you can read a newspaper at your leisure, play a game or use our free WiFi and/or our computer, which is available in the smoking lounge.
Showing a legal proof of identity is of course mandatory and there is a minimum age of 18 years, if you can show us you're ID  you are more than welcome at The Stud.
History
A close and small group of friends are the pioneers of one of the most popular Coffeeshops in the East district of Amsterdam. The old logo with the "Pitbull" on the front clearly indicated that it was a "Dog Club" at the time. But of course it was just a Coffeeshop. The moment "Mister Police Officer" came in at that time, the stock was always quickly hidden in the gas stove pipeline. That heater never got turned on anyway. Fortunately, the police never dared to look into the pipelines of a gas stove, that was quite dangerous to investigate. As soon as they were out the door, our stock was taken out of the pipeline and it was a Coffeeshop again.
At that time it had more of a "living room" feeling. We officially became a Coffeeshop in 1982 and a number of rules were drawn up to conduct ourselves as a Coffeeshop company. The brown "Pitbull" logo was there until 1991, then came the Black-Blue logo with the famous bull.
The Stud is translated from English as a "deck bull", which is why you always see the Bull in the logo. The Stud has always been in the area of Camping Zeeburg. So many tourists also managed to find us. That gave a cozy and friendly atmosphere because it was a nice mix of customers.
Our hosts
John and MJ are our hosts. One of them is present every day to take the possible measures to ensure the safety of employees and customers. They also supervise the arrival of our customers and keep an eye on the traffic that comes in front of the Coffeeshop. For example, we do not accept it if one of our customers double-parks to visit our Coffeeshop. This causes annoyance to the neighborhood and we want to limit that as much as possible. That is why our hosts are present until closing time.
There are so many tasks that our hosts perform. They are hosts, traffic controllers, social pedagogical workers, street sweepers, enforcers and sometimes neighborhood mediators. They both have good contact with the local residents.
Our hosts take all possible measures to ensure safety and monitor so that the streets remain clean and annoyance free. They provide great social control and are a huge asset to our team!
House rules
We have drawn up a number of house rules that we apply and which we expect from our customers. This is how we keep the atmosphere cozy and safe.
No access under the age of 18
Double parked customers will not be helped
No trade in stolen goods
No trade in Hard Drugs
No aggressive behavior
No weapons
Smoking products strictly for your own use
Smoking only allowed in the smoking area
Don't hang in front of and/or around the Coffeeshop
No annoyance
Think of our neighbors
Finally:
The customer is king, as long as he behaves as such!